ATLAS Update 4
---
2012 SEP 30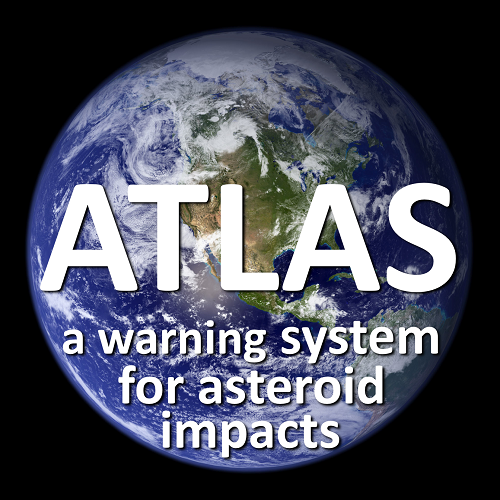 Earth will be a little safer place to live starting in
early 2015 when the Asteroid Terrestrial-impact
Last Alert System begins operations.
The planet Earth is soon going to be safer from unexpected asteroid impacts - we have received notification from the NASA Near Earth Objects Observation program that they will provide funding to build and operate ATLAS! Their intention is to provide a total of about $5 million over five years with the funding a little front-loaded to allow us to build the system in the first three. We expect the funding to begin 1 January 2013 and are excited and gearing up to devote the next five years of our lives to building and operating ATLAS. We hope to quickly turn it into an asteroid detection machine! Our planned development schedule is aggressive, especially considering that we expect to have only about six people working on the project, but with hard work, our experience and, yes, a little luck, we will pull all the pieces together and have the system finding asteroids before the end of 2015.
Thank you for being amongst the first to support ATLAS. The next couple years will see a great deal of progress and we look forward to sharing it with you on a quarterly basis. Please consider forwarding this update alert to others that might enjoy following our work on building the Asteroid Terrestrial-impact Last Alert System.
Visit us at fallingstar.com.